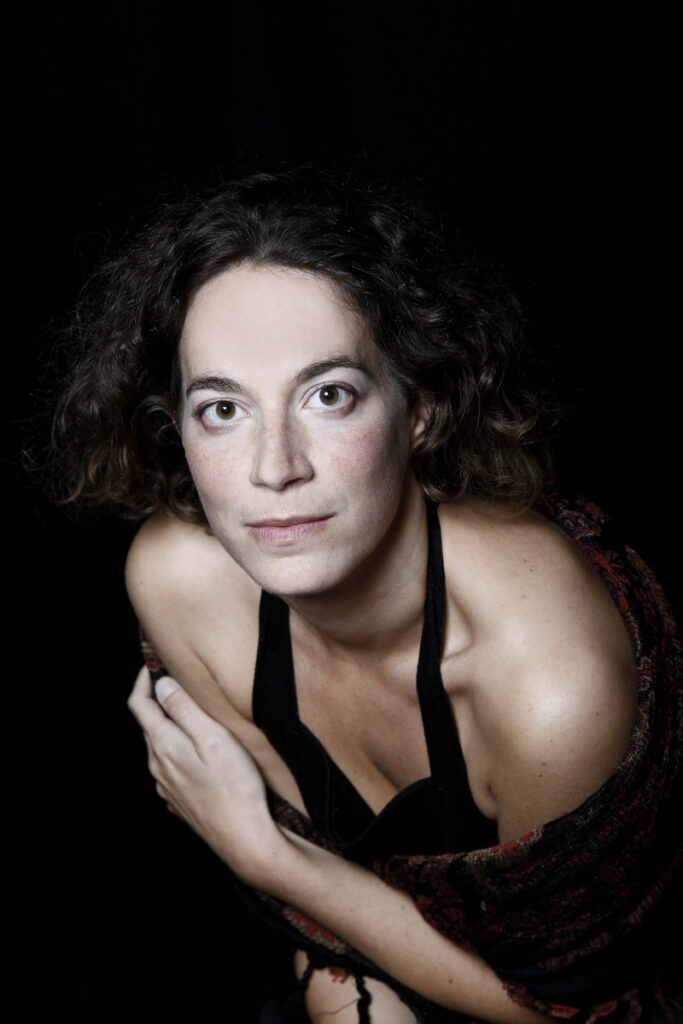 Karen Vourc'h followed a Masters Science course in Quantum Physics at McGill / Montreal, DEA Theoretical Physics ENS Paris, before devoting herself entirely to singing (Zürich Opera-studio, CNSMDP).
She is the winner of numerous international competitions and in 2009 she won the Victoire de la Musique de la Révélation Lyrique award.
She has been invited to the greatest international stages: Royal Albert Hall (London), NHK (Tokyo), Santa Cecilia (Roma), Philarmonic of Paris, Helsinki, Köln, Saint-Petersburg, Casa da Musica (Porto), Gulbenkian Foundation (Lisboa), Palau de Arte (Barcelona), Beaux-arts (Brussels)…, Operas of Paris, Lyon, Amsterdam, Köln, Hamburg, Geneva, Lausanne, Modena, Tokyo…
She has sung under the direction of Louis Langrée, Sir John Eliott Gardiner, Kazuchi Ono, Daniel Harding, Kent Nagano, Alain Altinoglu, Michel Plasson and directors R. Carsen, K. Warlikowski, S. Braunschweig, Katie Mitchell, Barbe et Doucet…
Karen Vourc'h began her career singing Mozart, in roles such as: Pamina, Elvira, Fiordiligi, Comtessa, followed by Bizet (Micaela), Puccini (Musetta), Massenet (Manon), Verdi (Violetta), Monteverdi… She then moved to singing the repertoire of the 20th and 21st Centuries that she particularly appreciates.
She has sung and performed the role of Melisande all over the world, as well as roles in Poulenc, La Voix Humaine and Blanche de la Force (Dialogues des Carmelites), Zemlinski (Der Zwerg / L'Infante), Emilie (Saariaho)…
In concerts, she has ofter performed Ravel, Debussy, Honneger, Messiaen, Berg, Shostakovich…
She frequently collaborates with contemporary composers: particularly Kaija Saariaho (La Passion de Simone, Emilie, Quatre Instants) and Pascal Dusapin (Romeo et Juliette, Wenn du dem Wind, Canto, Wolken) but also Guillaume Connesson (Medea, Elégie de l'amour obscur), Peter Eötvös (Le Balcon), Philippe Fenelon (JJR), Mathis Nitschke (Happy! Happy!), Chaya Cernowim (Infinite Now, Award Critic 2017 Opernwelt), Pierre Bartholomée (We are eternal), Franck Krawczyk (Fosse).
Future projects include Sheherazade by Ravel, with the Orchester de Lille (J.C Casadesus), Emilie suite by K. Saariaho, in Bremen (M.Letonja), La Passion de Simone de Saariaho, with the Orchestra Filarmonica de Galicia , a recording project of previously unreleased pieces by Guillaume Connesson….